Monster Engine Tuning Remaps
Increase Performance | Improve MPG | Smoother Power Delivery
An Engine Tuning Remap Overview
An Engine Tuning Remap is when we rewrite the software on your engine's ECU to totally transform your Land Rover. The remap will improve the drivability of your Land Rover by safely gaining power and torque. The Engine Remap will also enhance the fuel economy to both diesel and petrol engines.
These are customized Engine Remaps specific to your Land Rover's needs. JGS4X4 can transform your vehicle's performance, making it more powerful, have more torque and achieve a better fuel economy.
INSTALLATION PROCEDURE
One of our JGS4x4 technicians will connect to your vehicle's ECU or 'brain' with a laptop PC, through a diagnostic socket. The current engine management default program will be read from the car. Certain operating parameters including fuel pressure, boost pressure, timing, and others are adjusted and uploaded back to the ECU.
Once our technician has programmed the new optimised file into your vehicle you will then experience the amazing results!
On some vehicles, it is not possible to carry out this function via the diagnostic socket so in this case the ECU is removed and either a chip change or boot loading function is carried out, directly into the ECU. The final effect is exactly the same, only the process is slightly different.
The remap normally takes less than an hour to complete, and is a while you wait service.
---
Email: sales@jgs4x4.co.uk
---

What is ECU and Why change the ECU Mapping?
All modern cars and vans on the road today have an ECU (ENGINE CONTROL UNIT). This Engine Control Unit can almost be described as the vehicles 'brain' and contains a small processor that takes information from various sensors throughout the engine. It analyses information such as the engine temperature, accelerator pedal angle, oxygen content in the burnt exhaust gases as well as many more parameters. Using the information from these sensors it can then add the right quantity of fuel, at just the right time to provide a good mix of fuel economy, performance, and emission control when pulling away, overtaking, a trip down the road or zipping down the motorway.
Why would I change the ECU mapping on my Land Rover?
When Land Rover develops a new model they have to factor in many considerations, such as; Where the Land Rover may be driven, the conditions and regions where they intend to sell this model. Instead of just optimising the ECU's program or 'map' to deliver the best performance, or the most fuel efficiency, they have to make compromises to the map to take into account these potential differing operating conditions.
These could include sub-standard fuels, extremes in temperature and altitude, differing emission laws and even the possibility that vehicle may not be serviced on a regular basis in accordance with the Land Rovers recommended instructions.
ECU remapping is taking a reading from the ECU's processing chip of the vehicles standard compromised map, and adjusting various parameters within the map. Such as fuel pressure, boost pressure (on turbocharged applications) ignition advance and throttle pedal control amongst others to release the true performance from the engine.
This is a completely safe process. It is just giving the engine the performance it should have had in the first place, before all the compromises were applied to the original programming.
Every engine will have its own unique map, and by adjusting this we can fine-tune the characteristics of the engine. unleashing more power and in many cases reduce fuel consumption too.
---
Typical Examples of Power and Torques Increases
Discovery 2 2.5 TD5
Original BHP: 138
Tuned BHP: 162 = 17% Increase
Original Torque NM: 360
Tuned Torque NM: 420 = 24% Increase
ECU remapping will not only improve the engines power and torque figures, it will also sharpen the throttle response and widen the power-band. This will make the power delivery a lot smoother, which in turn will make the vehicle feel a lot livelier to drive and the engine more flexible. It will make driving easier with fewer gear changes & improved acceleration.
Often, the Land Rovers power output is restricted by the manufacturer to ensure that the vehicle fits into a class to suit fleet buyers. As a driving enthusiast, you do not want such restrictions placed upon your Land Rover's ECU. Therefore why not benefit from the hidden performance, power, and torque locked away within your engine management system.
With the extra torque at the bottom of the rev range, you will also notice a fuel saving as it will require less throttle input to maintain motorway speeds. You can drive in a higher gear at a slower speed, helping significantly when fully laden, towing or on gradients and even in start-stop traffic.
When will I notice the results?
You should feel an immediate improvement after the remap. If you want the best economy, try and drive gently using the extra low down torque. If you take advantage of the power and drive hard all the time, we recommend more frequent servicing using high-quality lubricants. Using premium fuel and/or a fuel additive will also help with performance and economy.
---
WHAT IS EGR?
Exhaust Gas Recirculation

EGR REMOVAL | EGR DELETE

Why do we do EGR Deletes?

---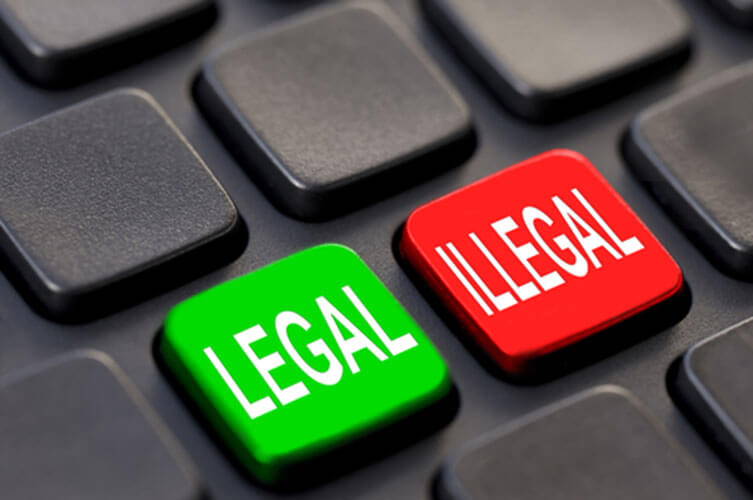 There is nothing illegal about tuning or remapping, although you should inform your insurance company of any alterations made to the vehicle.
Modern, well-serviced engines and maintained cars are perfectly capable of handling the extra power. However, if your engine is not operating as it should, or there are already problems. then a remap could highlight these faults. We always carry out a fault code read beforehand and advise any faults are rectified before a remap.
---
A Monster Engine Remap is carried out by appointment at our JGS4X4 workshop near Kettering. We are just off the A14, Junction 9. The operation takes approx. 1 hour, and you are welcome to have a tea or coffee and watch the process being carried out.
We can accommodate most Land Rover models and other manufacturers too, please contact us for further info.
Call: 01536 647577

email: sales@jgs4x4.co.uk
for further information or to book an appointment.
---
Same day dispatch on
All stock items

Free UK delivery on orders over £60
08:30 am - 5:30 pm Mon - Fri
sales@jgs4x4.co.uk
---
"A massive thank you to James at JGS4X4 for my remap today, my Discovery 3 pulls like a dream it's a Different motor!"
Paul Billam
"Wow, quite a transformation for my Discovery 3, it was OK before but now, wow, it is amazing. Why did Land Rover not make them like this from the start?? The increase in power is impressive but the torque has made the pulling power quite something else, I am very pleased. I wish I had had it done sooner."
Chris Coles
"Delighted with the Monster Tuning Remap carried out by James at JGS4x4. A thoroughly nice and very knowledgeable guy, years of working on Land Rover's has given him plenty of knowledge. Gave my D2 a thorough health check, recommended that I keep an eye on a couple of things and change the air mass sensor soon as the readings seemed a bit wayward. Nice cup of tea and biscuits whilst I waited although it did not take long, less than an hour and the results are very impressive."
Ade Webb